Implementation of the Directive on Transparent and Predictable Working Conditions is postponed.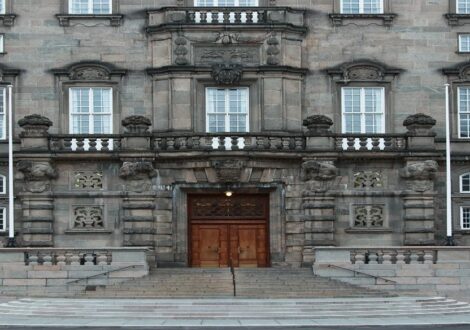 In June 2019, the EU adopted the Directive on Transparent and Predictable Working Conditions. European Union member states had until 1 August 2022 to implement the Directive on Transparent and Predictable Working Conditions (the Directive). However, the Ministry of Employment has announced that the implementation of the Directive has been postponed once again.
The Directive expands companies' obligation to provide employees with specific information about their working conditions. The Directive also contains several minimum requirements for employees' terms of employment. The purpose of the Directive is to ensure transparent and predictable terms of employment to improve working conditions. The new Act on Employer's Obligation to Inform Employees of the Conditions Applicable to the Employment Relationship and Certain Working Conditions, which implements the Directive in Denmark, will replace the current Employment Certificate Act. However, several obligations pursuant to the Employment Certificate Act will remain in the new legislation.
The deadline for implementation of the Directive was 1 August 2022. The Ministry of Employment, however,  announced in May 2022, that the Directive would not be implemented in time, as there had been no opportunity to reach agreement on how the Directive should be implemented in Danish law.
Proposals for a law on employer's obligation to inform employees of the conditions applicable to the employment relationship and certain working conditions were submitted for consultation on 16 August 2022, and it appeared from the bill that the law was to enter into force with effect from 1 January 2023. However, the Minister of Employment has notified the employment committee on 29 September 2022, that the bill is expected to be presented in November 2022, and that the law is expected to enter into force with effect from 1 July 2023. It is therefore still unclear how the Directive's provisions will be implemented in Danish law.
Companies will only be covered by the Danish rules implementing the Directive when the new legislation comes into force.
Even, when the new legislation comes into to force and pursuant to the new Directive, there is no requirement to issue new contracts or statements of employment to those employees who were employed prior to the new rules coming into force. This is the case, even if the contract of statement of employment are no longer compliant with the new legislation. However, if an employee request such information, employers are obligated to provide the information within eight weeks.
According to the current draft of the bill, certain information regarding working conditions, referred to as "essential conditions" must be given to the employee within seven calendar days following the commencement of employed, instead of within one month deadline as stipulated in the current Act on Employment Certificates.