Specialist employment & labor law firm network ELLINT welcomes Portuguese law firm Paramount Legal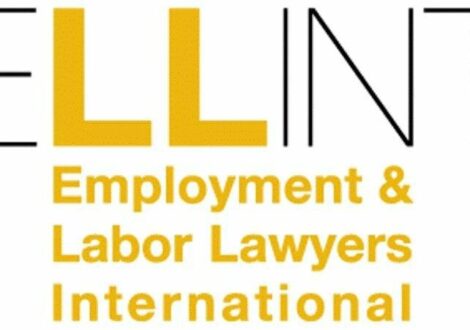 ELLINT, the international employment and labor law firms' network is delighted to welcome Portuguese boutique employment law firm Paramount Legal (https://paramountlegal.pt) as a new member. With its office located in the city center of Lisbon, the firm covers a vast range of employment and immigration matters and provides services to both companies and individuals, throughout the whole Portuguese territory including the islands of Madeira and Azores.
This new arrival closely follows  the joining of new Spanish ELLINT member, álvarez lentner, in May 2021.
Manuel Ferreira Mendes, Founding Partner of Paramount Legal commented:
"I coudn't be happier to be joining ELLINT today. Our firm already has a very strong international focus and integrating ELLINT's network will enable us to broaden our reach and to assist existing clients from other ELLINT firms with all their employment needs in Portugal. Furthermore, this membership means that our offering to our existing (and prospective) clients reaches a new level and improves significantly as we'll be able to offer assistance to our clients in other European jurisdictions and in China. ELLINT has established a strong reputation in the past 8 years and it is a name that Paramount Legal is very proud to be associated with. "
Dan Begbie-Clench, Board Member of ELLINT and a Partner atUK Member firm Doyle Clayton, said:
"ELLINT's organisation covers the major European legal hubs and centres and other key countries including China. Our European footprint is growing fast as we want to respond adequately to our clients' growing needs. The Iberian market is very important for us and for many of our clients' businesses, and we have been able to secure solid members in this market in only a few months. ELLINT effectively covers the whole European market now and can successfully meet our clients' needs. Paramount Legal's team have been recognized nationally and internationally for their work in the field of Portuguese Employment & Labour Law and we are very proud to welcome them and look forward to working together."
Almudena Alvarez, Founding Partnerof álvarez lentnerwhich recently joined ELLINT added:
"Paramount Legal is a great addition to our ELLINT's network, which preserves its reputation of high standards and excellence. I have known Manuel Ferreira Mendes for a long time and also had the pleasure to work with him. This is exactly the kind of profile ELLINT wants to attract, to maintain and ensure a seamless collaboration between its member firms, and the delivery of an outstanding service to their clients."
Read more here: https://ellint.net/news/sector/general/specialist-employment-labor-law-firm-network-ellint-welcomes-portuguese-law-firm-paramount-legal-2/