Celebrate the 1st stage of the Tour de France with Mette Klingsten Law Firm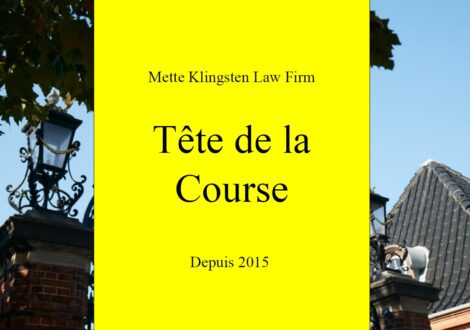 Mette Klingsten Law Firm invites all friends of the house to a glass of rosé  when the first stage of the Tour de France drives past our office on Østerbrogade in Copenhagen on Friday 1 July 2022. The caravan starts from 14:30 , and the first rider starts at 16:00. We will have a table on the side of the road next to Øster Fælled Torv, where we will serve a glass of rosé while we dressed in red, white and yellow cheer on the riders when they whiz past.
Many people are expected, so please arrive well before 16.00. The route can be crossed on foot via a tunnel between Marskensgade and Koldinggade.
We are looking forward to seeing you.