Guidelines on responsible layout of office workspaces for the purpose of reopening Denmark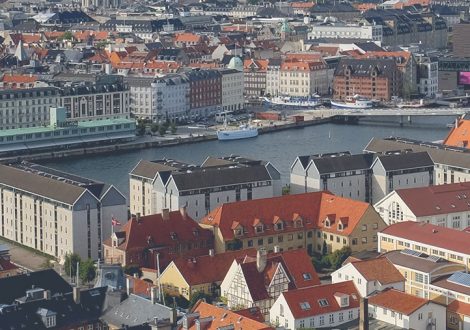 On April 8, 2020, the Danish Business Authority prepared guidelines for the gradual reopening of office workplaces after Easter, so as to minimize the risk of contagion spread.
As of April 14, 2020, employees of private companies are, once again able to physically meet at work, provided that such a meeting is fully justified. The physical reopening of the workplace is particularly relevant for those companies that have experienced productivity losses as a result of homework. For other companies where the work has been able to be done from home without any major loss of productivity, it is still the recommendation that working from home measures be maintained.
Before employees are recalled to the company, the company must ensure that the workplace is properly arranged, to ensure that it is possible for employees to observe the rules regarding distance (see below).
At the same time, the Danish Business Authority calls for the work of the employees to be organized so that the pressure on public transport is staggered over the day.
In this connection, the Danish Business Authority's recommendations include:
That companies strive for some of the staff to continue with homework for some time. In this context, consideration must be given to what tasks / areas that can be solved from home without significant productivity decline. Employees in particularly vulnerable groups are still encouraged to work from home.
Work is organized so that distance between the employees can be ensured, for example by spreading the employees across several premises, working in shift teams, etc. There should be a minimum of 2 meters between employees.
Work is organized so that it is possible to have staggered meeting times so that not too many employees are at work at the same time, and so that not too many employees have to use public transport to and from work at the same time.
That physical external meetings are limited.
Premises are designed to minimize the risk of infection and to keep distance. Guidelines for working in large rooms, use of canteen, use of meeting rooms, participation in physical meetings, etc. have been given.
That all employees comply with the National Board of Health's recommendations regarding good hygiene and appropriate behavior.
All employees are informed of proper hand hygiene (wash / hand sanitizer) and other relevant hygiene measures.
There is water and soap and, as far as possible, hand sanitizer available to all employees.
The company ensures thorough cleaning of common contact points, with special focus on toilets, sinks, handles, handrails, countertops, etc., which are frequently touched by many.
Employees should not show up for work if they have mild symptoms suggestive of COVID-19.
The guidelines of the Danish Business Authority can be read in their entirety via this link (in Danish) .