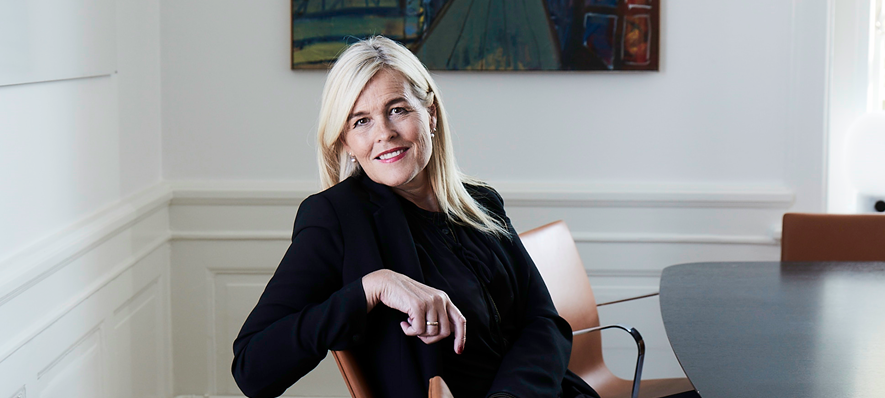 Mette Klingsten
Supreme Court Attorney
Education etc.
Master of Laws University of Aarhus, 1994
Admitted to the bar, 1997
Certified arbitrator, 2007
Admitted to the Supreme Court, 2009
Teaching
Assistant Professor at University of Copenhagen, Law Faculty (part time)
Courses for Danish Lawyers and DJØF
Languages
Danish (and the other Scandinavian languages)
English
Core Areas
Labour and employment law, litigation, and board work
Memberships
Member of the International Bar Association (IBA)
Member of European Employment Lawyers Association (EELA)
Member of VL-10
Honorary
Recipient of the H.G. Carlsen prize, 2011
Admitted to KRAKs blå bog (blue book), 2010
Lecturer of the year, the Faculty of Law, 2005
Publications
Author of
Employment aspects of transfers of undertakings (2nd edition, 2016)
Co-author of
The Tax Assessment Act with comments (2000)
Salaried Employees Act (4th edition, 2011)
Employees Handbook – Legal Aspects and HR (1st edition, 2010)
The Collective Redundancies Act (2nd edition, 2014)
Commercial Criminal Law (chapter on employment-related issues) (2015)
Contact
Mobile + 45 31 44 01 00
E-mail  mk@mklaw.dk
vCard
Board Positions
Chairman of the Board
Copenhagen Phil (appointed by the Minister of Culture)
Association of Danish Regional Symphony Orchestras (LOF)
Momentum Consulting A/S
Board member
Cultural Engagement
Copenhagen Phil is a symphony orchestra consisting of almost 70 musicians and an administration lead by Uffe Savery. Copenhagen Phil serves as a regional orchestra on Zealand and is the symphony orchestra at Tivoli during the summer under the name Tivoli Symphony Orchestra. Member of the Board since 2007 and appointed Chairman of the Board with effect from 1 January 2014. Together with the orchestra's CEO, Mette has helped to focus on what business can learn from classical music. Board work in Copenhagen Phil is inspiring, and it makes great demands on readiness for change.
Association of Danish Regional Symphony Orchestras (LOF): The 5 regional orchestras Copenhagen Phil, Odense Symphony Orchestra, South Jutland Symphony Orchestra, Aalborg Symphony Orchestra, and Aarhus Symphony Orchestra have established the Association of Danish Regional Symphony Orchestras. The association is the employer and interest organization for the 5 regional orchestras in Denmark. Chairman of the Association of Danish Regional Symphony Orchestras since 2014.
The Royal Danish Theatre: Appointed as member of the board of the Minister of Culture with effect from 1 January 2016. The Royal Theatre consists of old stage at Kgs. Nytorv, Copenhagen Opera House, and the Playhouse. The Royal Theatre consists of four art forms – theatre, opera, ballet, and the Royal Chapel. The four art forms have the same overall management.
Network and International Relations
Extensive network and contact with many European and overseas law­yers
Membership of the International Bar Association (IBA) and the European Employment Lawyers Association (EELA)
Member of the Board of Nordic Law Meetings. This has provided a number of good relationships with lawyers in the five Nordic countries, including judges, prosecutors, university professors, and others from the central administration.
Part-time lecturer at Copenhagen University and guest lecturer at the Copenhagen Business School
Co-founder of Employment Lawyers and member of the board in the first period after the founding of the association
Broad contact surface to businesses and a member of the VL-10. Participation in business and sports networks Running 26 and Peloton