UK employees in Denmark- the clock is ticking.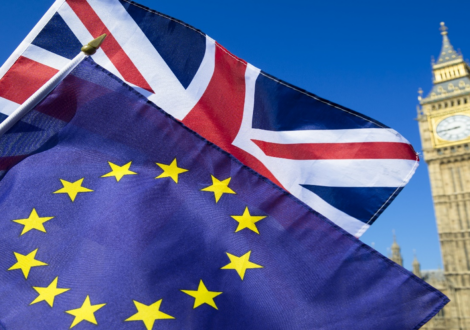 As part of the withdrawal agreement, UK nationals and family members staying in Denmark for work before 31 December 2020 must have applied for a new EU residence status before 31 December 2021. This also applies to UK nationals with permanent residence in Denmark under EU rules. The 31 December 2021 is a hard stop date for the new EU residence status application, employers should therefore ensure that UK employees are reminded about the application process and the deadline.
Who should apply ?
The new EU residence status applies to those UK nationals who were legally residing in Denmark before the 31 December 2020. The withdrawal scheme means that those individuals will continue to have the right to reside in Denmark after this date on the same basis as before. However, for individuals to continue to be able to reside and work in Denmark they must apply for a new EU residence document pursuant to the withdrawal scheme before 31 December 2021. SIRI notified has notified all UK nationals residing in Denmark about the application process and the deadline. SIRI has staggered the timing of the applications based of the individual's year of birth.
Requirements for application
The applicant must provide documentation to prove that they met the requirements for residence under EU rules before the end of the transition period (31 December 2020). This documentation includes, among other things, employment contract , copy of EU residence card and bank statements to document sufficient funds.
The application can be made online at Nyidanmark, following which the applicant will need to have their biometrics recorded.
More importantly all applications must be made before 31 December 2021, which is a hard stop date, after which an application will only be processed if there is a reasonable reason as to why the application has been submitted after the deadline.
Right to work in Denmark after 31 December 2021
Providing an individual has made the application for the new EU residence document pursuant to the withdrawal scheme they will be continued to reside and work in Denmark with the same rights as before.
What should employers do to ensure employees have made their application?
While employers are not under a legal obligation to ensure their UK workers obtain new EU residence document, it is in an employer's best interests to do so to avoid issues with their employee's immigration status and eligibility to work.
This means it is advisable to take steps to remind your UK employees of the application deadline and the importance of securing lawful status beyond 31 December 2021 for both themselves and their qualifying family members.
We recommend employers to send  a reminder communication to all UK employees about the withdrawal scheme and new residence document, directing them to the nyindanmark website for further details. We would also suggest that you provide the employee with a copy of the employer declaration form which must be signed by the employer, and which can be downloaded from the nyindanmark website.
Can an employer ask an employee for proof of their EU residence document?
We advise that you do undertake "right to work" checks to ensure that your UK employees have obtained or are in the process of obtaining the new residency document. If an employee has not made the application by 31 December 2021, then they do not have the same previous rights to work and reside in Denmark and therefore could be working illegally, which could result in a fine for the employer.
GDPR considerations
Employers have a legal obligation to ensure that employee's have the right to work in Denmark and therefore employers have a legitimate reason for asking employees for evidence of the withdrawal scheme residency card.
If you require further assistance, please get on contact with Mette Klingsten Law Firm at cwi@mklaw.dk or call 31440105